Gallery
【本日の美術品 DRCS002】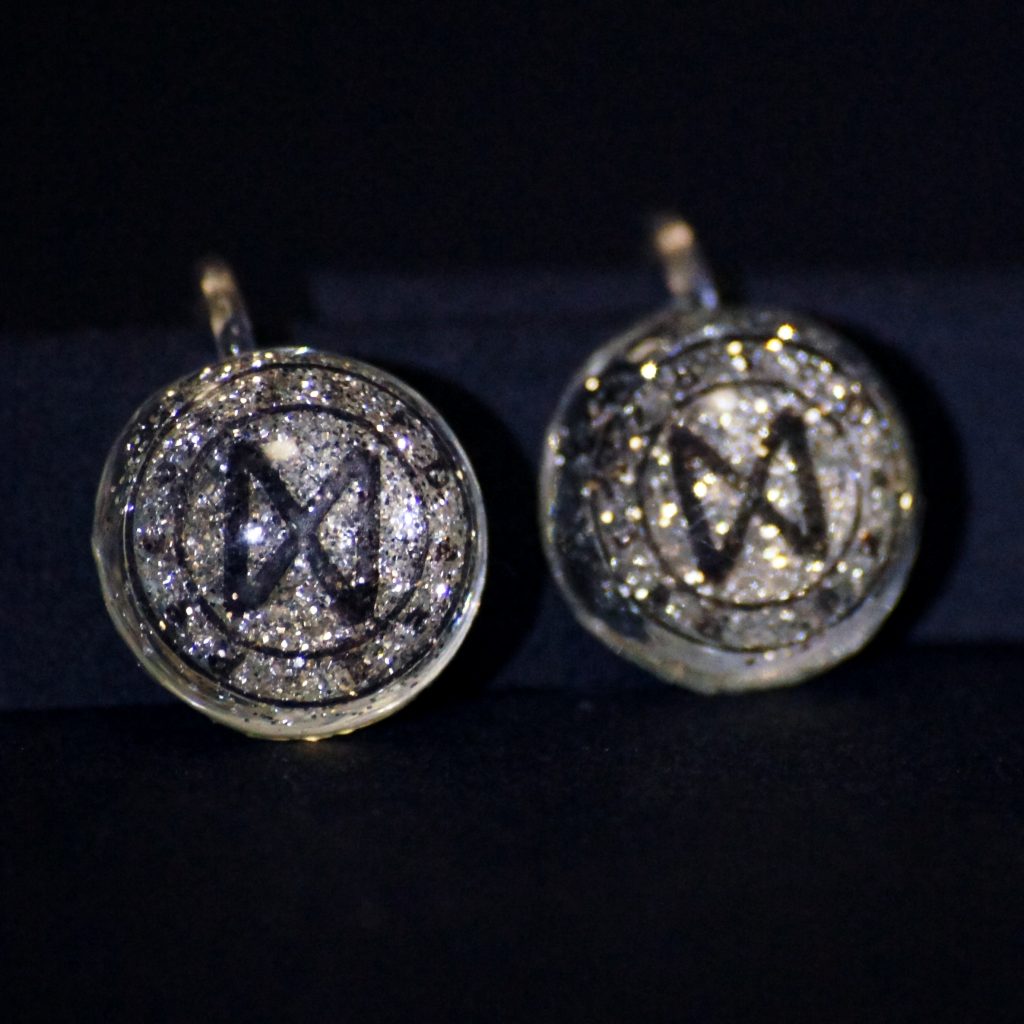 ▶︎ THE DAEG ~ A change for the better ~
"The rune Daeg, which means "day," symbolizes the fulfillment and achievement. Its shape (like a butterfly tie) represents the beautiful balance between negative and positive polarities; the harmony of both extremes. The Daeg is said to have a power to block the negative energies and bring the positive energies to your life. The Daeg will enable you to see the reality in a new light and have a change for the better."
"ルーン文字【ダエグ】、それは「日」を意味し「達成」を象徴する。蝶ネクタイのような形は、負極性と正極性の美しいバランスの象徴。【ダエグ】は負のエネルギーをブロックし、人生にプラスのエネルギーをもたらす力を有すると言われている。新しい光で現実を見つめ、より良い方向への変化を遂げられることだろう。"

【本日の美術品 DRCS003】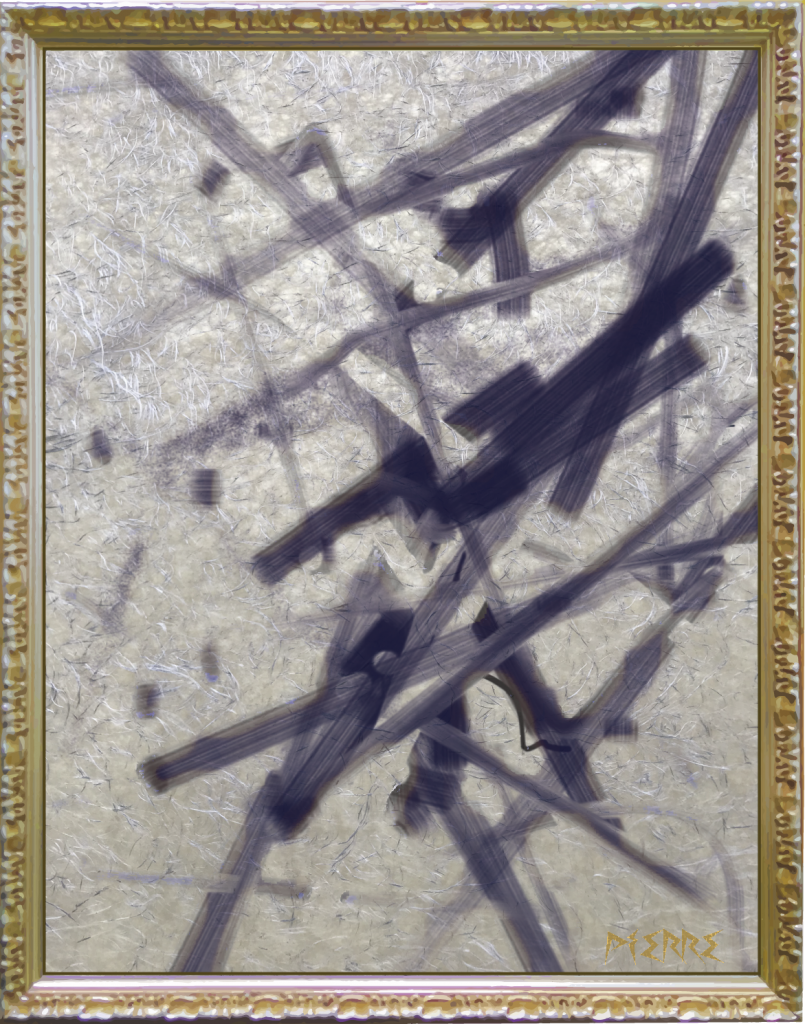 ▶︎ Visible Invisibility ~ The Magic of Transparency ~
This piece is one of the artworks created by a mysterious artist. Although his or her signature can be seen on the bottom-right corner, no one has never identified who he or she is; he or she is like an invisible being. When least expected, the artist appears and leave some artworks in front of the door at Crystal Skull's Studio. Many of this artist's works have some layers of "visible invisibility". What does this artwork talk to you?
この作品は謎の画家による作品の一つ。彼もしくは彼女のサインが右下に見受けられるものの、これまで誰も正体を割り出せないでいる。まるで透明な存在だ。忘れた頃に現れてはクリスタルスカルのアトリエの扉の前に作品を数点置いていく。この画家の作品には「目に見える不可視性」の層がある。この作品はあなたに何を語りかけているだろうか?

【本日の美術品 DRCS004】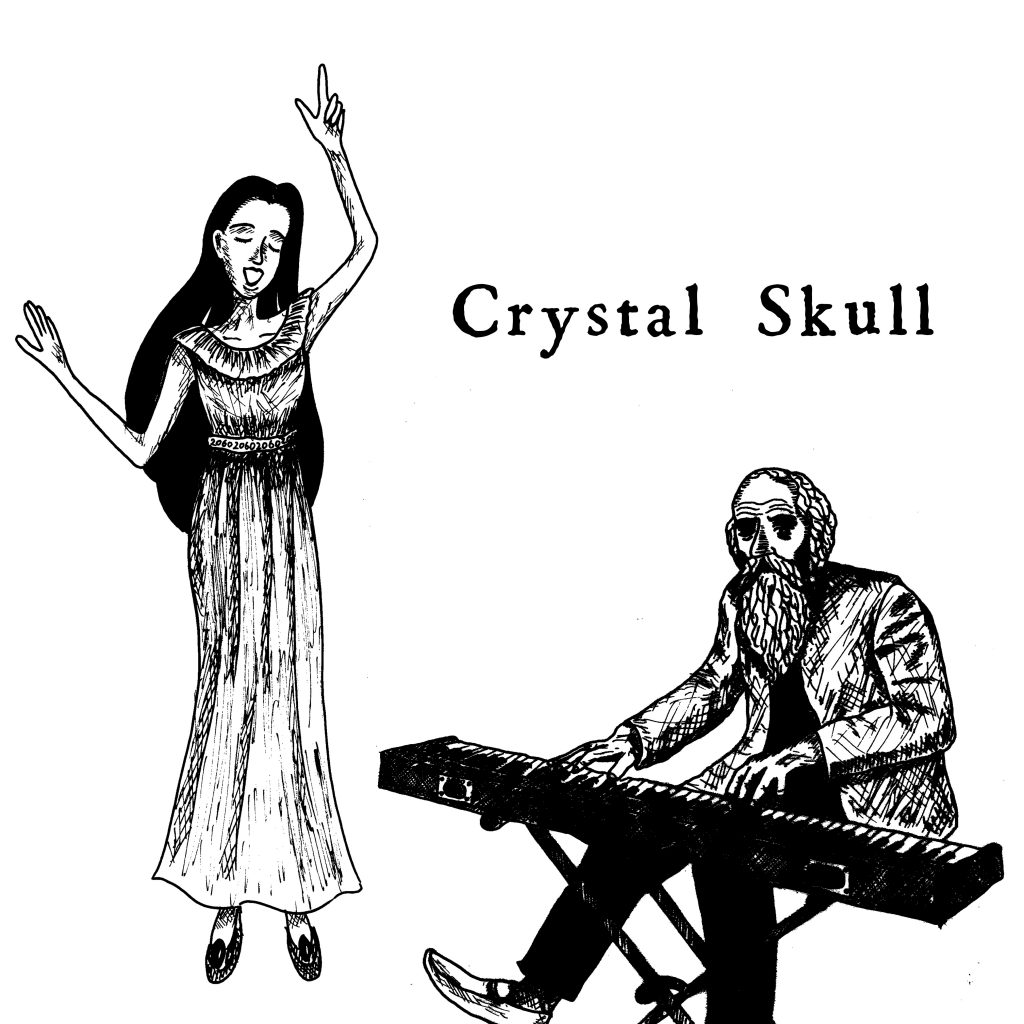 ▶︎ Pre-retrospective ~ scribed by an unknown lithographer ~
This piece probably "may have been scribed" in 2060. The hand with the index finger pointing up and the toe pointing up seem to symbolize the hope to communicate with souls in the universe. The right hand of the woman looks like somewhat one of the alien's.
この作品は恐らく2060年に"彫られただろう"もの。人差し指を天に向ける手と上を向く爪先は、宇宙界の数々の魂と意思伝達をする「希望」の象徴のように見受けられる。女性の右手はどこかエイリアンの手のように見える。

 - Don't miss the next artwork! –